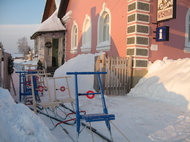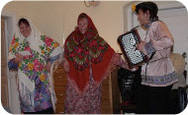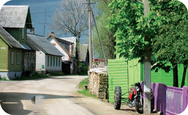 One-street village
Peipsimaa Visitor Centre – a gateway to Lake Peipus Area
The Peipsimaa Visitor Centre is located at the heart of the Lake Peipus Area in a historical one-street village of Russian Old Believers situating in Kolkja village, Tartu County. The centre is located at a former house of Russian Old Believers built at the end of the 19th century.
To make discovering the area a more eventful, active and heart-warming experience, the Peipsimaa Visitor Centre offers:
different active holiday packages in cooperation with local enterprises

catering in the café Tädi Šura

participation in workshops that introduce the traditional handicraft of Old Believers

an opportunity to buy Lake Peipus Area souvenirs and handicraft products

active holiday equipment for rent

an opportunity to order guides to discover the area

free tourist information covering the whole Lake Peipus Area
The centre is active in the entire Lake Peipus Area – it supports the traditional handicraft and lifestyle of the Russian Old Believers. The Peipsimaa
Visitor Centre is founded by the non-profit association MTÜ Piiri Peal.
The purpose of the Peipsimaa Visitor Centre is to keep the local traditional handicraft skills alive and to develop the unique area of Russian Old Believers as a tourist destination.
Veebilehel olevate piltide kasutamine muus kontekstis palun kooskõlastada veebilehe omanikuga.